Those backstage photos I showed you a couple of days ago were taken during the photoshoot below for In Style mag November issue. The feature is about fashion on the internet -bloggers and online fashion editors- so I talked a bit about my blog and personal style. By "talked" I mean to myself, since I edited the whole feature. A kind of an Inception case here.
Wearing a cape dress by DeuxHommes. Make up & hair: Dimitris Sarantou. Photo: Yiorgos Kaplanidis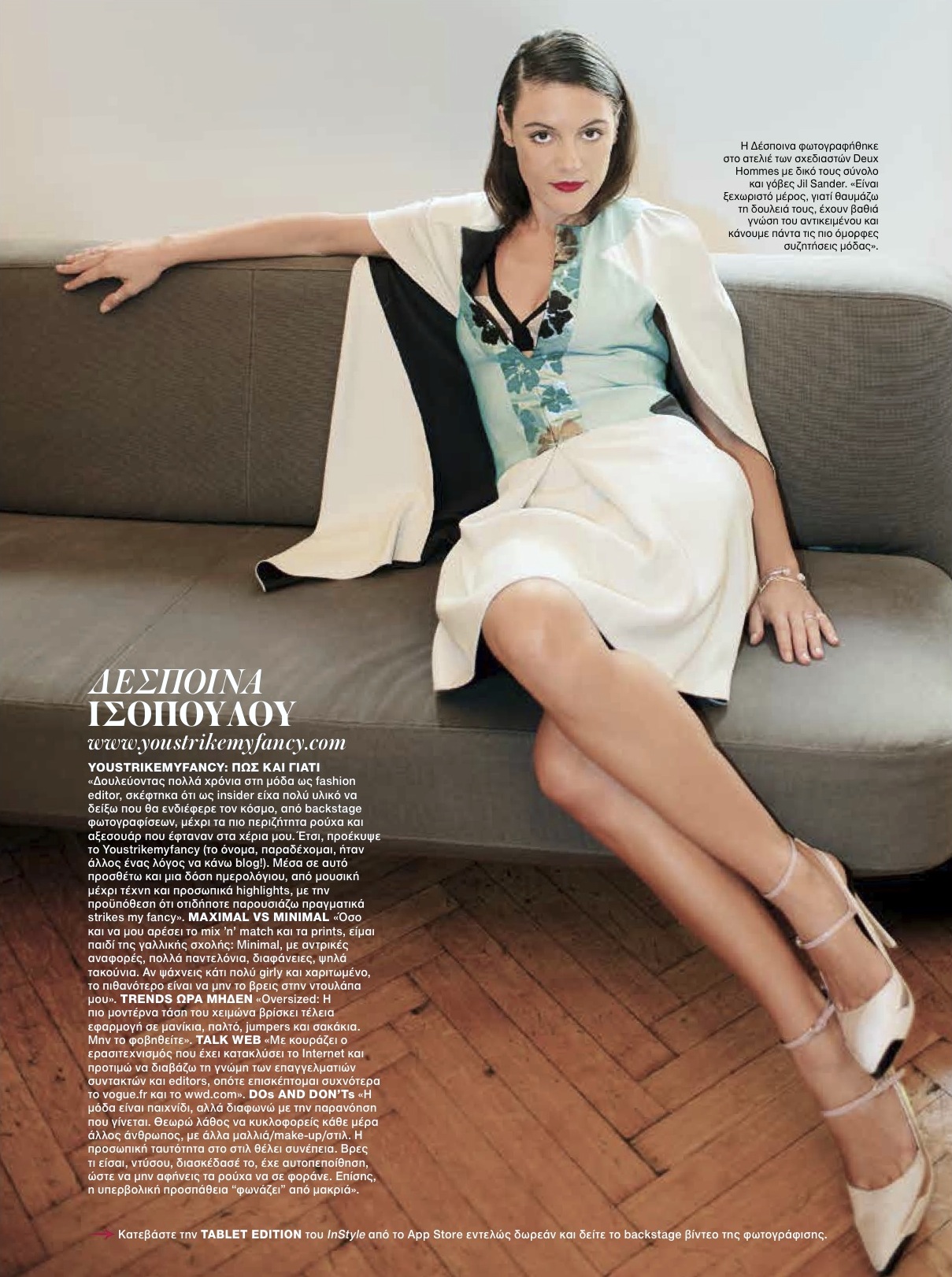 The picture was shot at the atelier of my beloved DeuxHommes, special thanks to sweethearts Dimitris Alexakis & Grigoris Triantafillou.