"This video is a FICTION and an ARTISTIC PROJECT, I don't claim to have reached the bottom of the hole (202m) without rope and fins, as the world record in no-fins discipline is 95m. We made this movie to show another approach in freediving videos. We wanted to express the strenght of the elements water-earth-air and the sensations of freedom, harmony, exploration. All the shots were made on breath hold by Julie Gautier. We directed and edited the movie ourselves, Julie and me. Jerome Espla (Poisson Lune Productions) was the gradder of the clip (color corrections…). The music is from ARCHIVE – you make me feel. The camera is a Canon 5D mark II."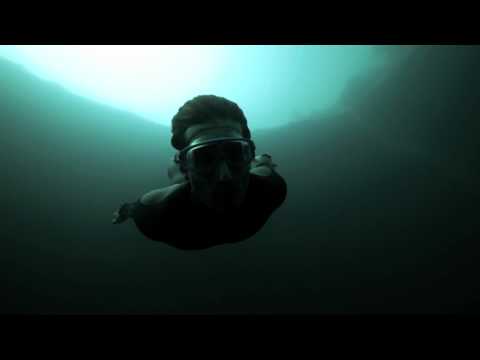 Guillaume Néry is a world champion and record man freediver. Next stop for him is the 3rd Mediterranean World Cup organised in Kalamata, Greece.
Given that in what he does at least three of my greatest phobias are involved, i could do nothing but admire him.
photos and info are from his personal blog. You can also read about Dean's Blue Hole here