Fine jewelry tend to bear a breath of elderly air, an aged aesthetics that when seen with a fresh pair of eyes feels like carrying too much, as if they were found in a wealthy old lady's tired boudoir. 
The use of precious stones like sapphires, rubies and emeralds needs a contemporary look and a modern, elegant and refined approach in order to make a jewel look appealing in the '10s. This is the main reason why I love Yannis Sergakis Adornments. He masters the high aesthetics of an unconventional design, bringing out calm power and unpretensciousness.
Here wearing mismatched emerald earrings & pendant with white diamonds, and a ruby pendant with blue diamonds.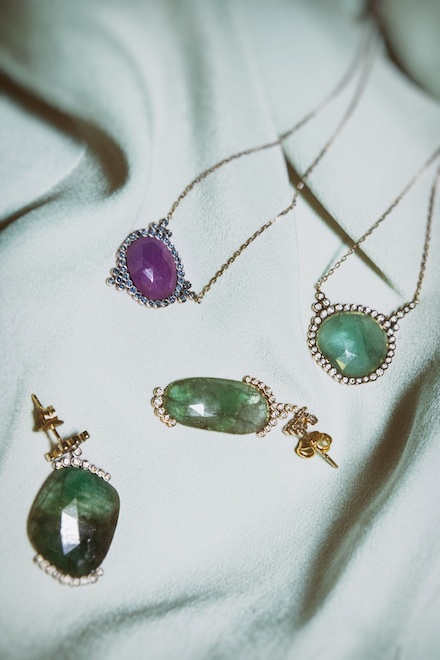 Wool oversized skirt Carven. Leather lace ups Nak Shoes.
Photo: Ioanna Chatziandreou